Na-Invest Racing
Stands for
All these keywords are in our DNA and reflect what we stand for. With NA-Invest, we are sponsoring young talent, following success-filled individual races in 2022 in the Ferrari Challenge Cup Europe with multiple podiums. We are supporting the 2023 Lamborghini Trofeo Europe under the guidance of the official Lamborghini factory team led by Iron Lynx which will again be run at the European level. This series is for young talent, as a stepping stone to the high-level Endurance series such as the ELMS and WEC series.
In doing so, we also support Bruno Mulders, born in 2007, on his way to the top. He is currently active in the world karting series.
Cars
BMW M240I
FERRARI 488 CHALLENGE EVO
Lamborghini Super Trofeo EVO 2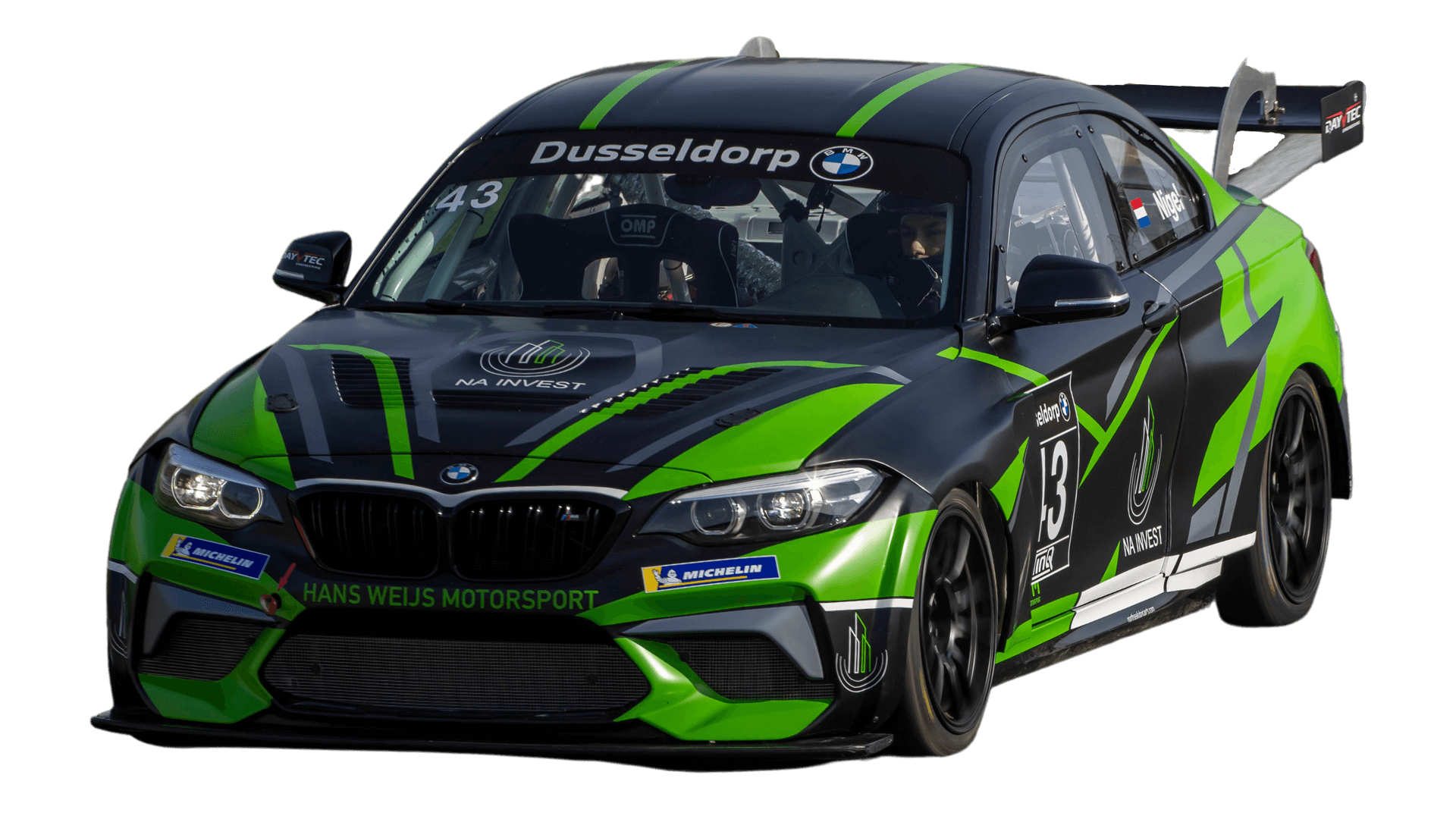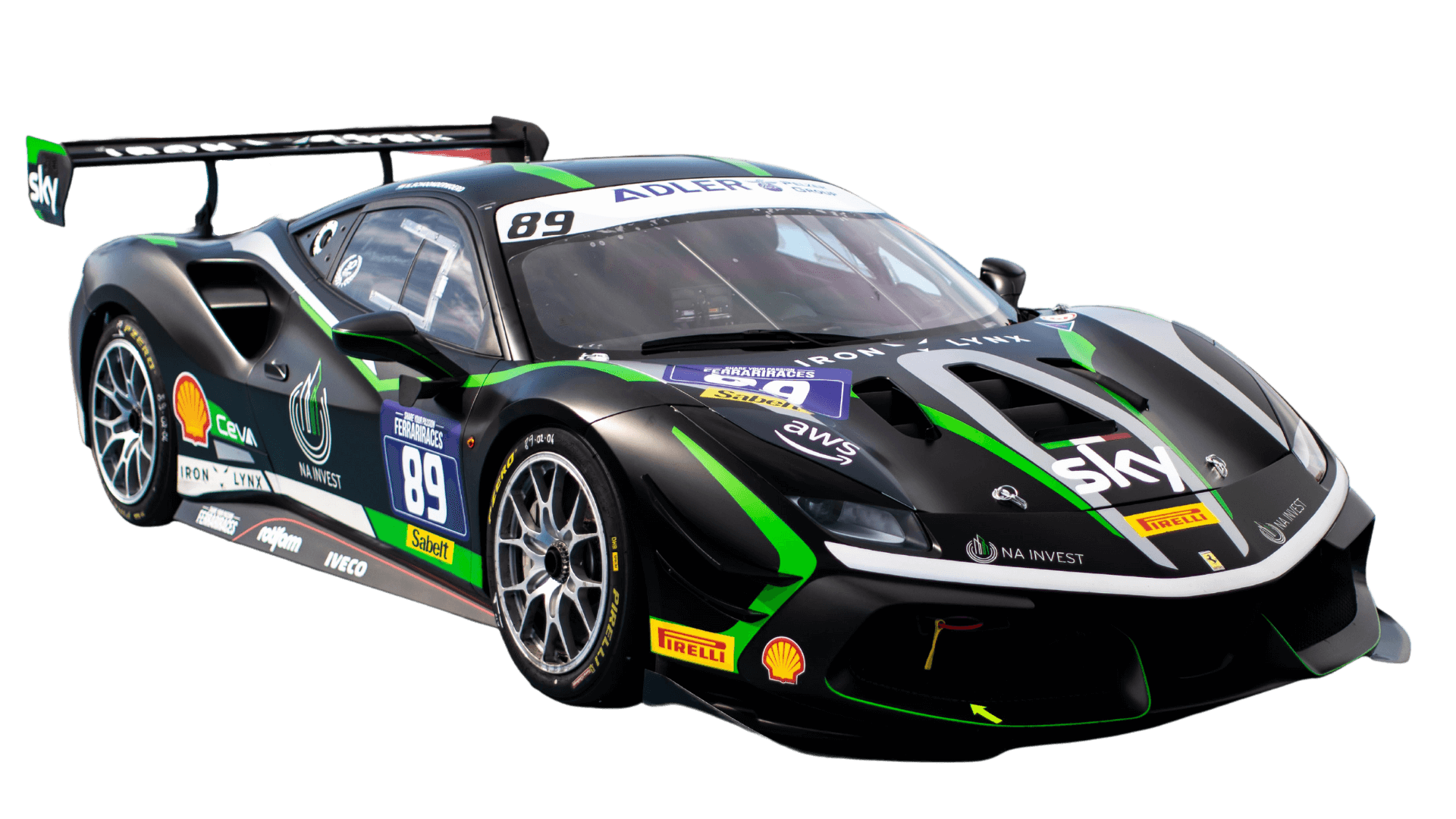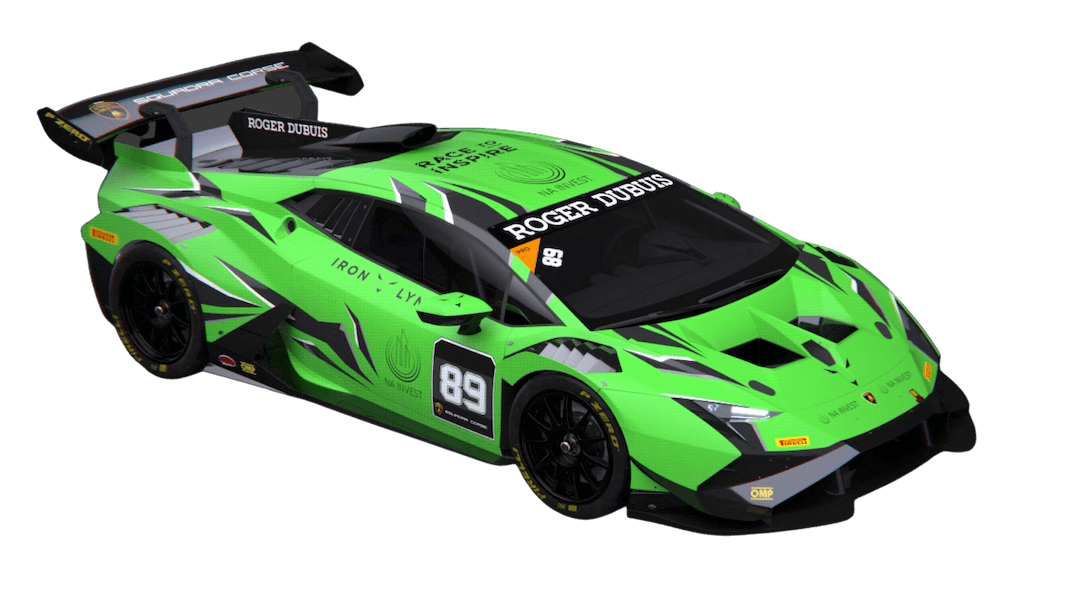 Season P1 Paul (7 races) & Nigel P2 (6 races)
After 4 test days and 6 double races of 50 minutes, several podiums and victories were achieved.
Nigel 2nd in PRO championship, behind Paul. Opening season 2021.
FERRARI EVO
CHALLENGE 2021
Test single day Valencia + single day SPA with the 488 Challenge EVO
Two times fastest of the day at Club Challenge. Completely new circuits.
22/2 Test day 488
Challenge EVO by Iron Lynx
Change to Iron Lynx for 2022
DNF due to collision with other participant from P1
Race 2 DNF due to failure of spark plug from spot P2
31/3 Test Club
Challenge PORTIMÃO
488 Challenge EVO by Iron Lynx
1st of the test session, behind instructor
Paul Ricard
488 Challenge EVO
May 13 – 15 1st full race weekend of my racing career at Paul Ricard with the 488 Challenge EVO.
Race 1 – 5th and Race 2 – 2nd – First podium in an official FIA race, in the first real race weekend. Driving under Iron Lynx.
3rd and 2nd in the PRO championship
Race 2 flat tire, therefore 7th but 1st in the PRO championship
21/7 TEST CLUB
CHALLENGE HOCKENHEIM
1st in training / 3rd in free practice
MUGELLO
488 CHALLENGE EVO
7 – 9 October 2nd full race weekend of my racing career at Mugello Circuit with the 488 Challenge EVO.
Race 1 – 2nd place straight onto the podium after a 4th start time on Saturday from 1st qualifying. On Sunday there was another chance and grabbed pole position! After a strong start and 20 minutes in the lead, 1st place was taken away by an uncontrolled overtaking action and pushed off the track by the number 2. After a reset, the race immediately resumed and still achieved 3rd place in Race 2.
IMOLA – FINALI MONDIALI 2022
488 CHALLENGE EVO
25 – 30 October 3rd full race weekend at Imola Circuit with the 488 Challenge EVO.
Free practice 1 – P2. Free practice 2 – P3. Race 1 – 4th place after a 5-sec penalty. Race 2 – 7th after an unfortunate touche with number 1.
Finali Mondiali with all competitors from around the world together, 45 cars achieved 2nd place! Vice Champion 2022 of the Ferrari Challenge.
03/06 LAMBORGHINI
SUPER TROFEO ROUND 1 PAUL RICARD
30/06 LAMBORGHINI SUPER TROFEO ROUND 2 Spa-Franchorchamps
29/07 LAMBORGHINI SUPER TROFEO ROUND 3 NÜRBURGRING
NA-INVEST RACING
Sponsors / Partners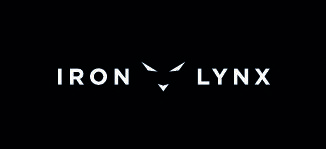 Follow the 2023 program here